Ulrich Werner – OIIE Academic Dean
Master degrees in Business Informatics and Business Administration from FOM University, Essen, Germany; postgraduate New Learning Technologies in 2002; Microsoft Certified Trainer and Systems Engineer 1998; over 20 professional development certificates from well-known universities earned online
Eight years entrepreneur in book publishing and public transport in Germany
Management career across industries, finally as Business Strategist and Senior Internet Consultant in the Think Tank Internet and e-Business of Tele Denmark's Swiss branch, sunrise, in Zurich
In 2002, left management and joint international higher education at Thailand biggest university, Ramkhamhaeng University in Bangkok, until 2018
Since August 2018, Academic Dean of the Oregon Institute of International Education, OIIE
For details, please see https://studyinthailand.org/ulrich-werner.html
Message from the Academic Dean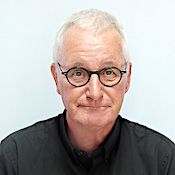 The Oregon Institute of International Education, in short OIIE, brings a fresh wind to higher education.
We focus on applied education that has relevance in practice. Every course ends with a written paper or a project that shows mastery of the course content. The topics of the final assessment are chosen by the student, rather than being set by the instructor. This way, we can ensure that all final course assessments have practical relevance for the student and, since one student is never alone, for all those in society who deal with similar challenges.
Secondly, as an online institution of higher learning, most of our students study besides their job. The flexibility that an online program offers is only limited by the maximum duration to fulfill the requirements for graduation in the curriculum – for a Bachelor degree, it is eight years, for a Master degree five years.
Thirdly, and probably more important for many, we are proud to offer our courses at an affordable tuition fee. No student pays anything ahead of time. Registration fee is due at the start, and you pay for each course when you want to enroll in it. None of our programs costs more than USD 5,000, at least if you pass all courses in the first attempt.
Our programs offer applied education for professionals who need an upgrade as well as for newcomers who need a solid foundation to work in a particular field.