Bachelor of Education + Master of Education In Early Childhood Education
Obtain your Bachelor and/or Master of Education in Early Childhood Education completely online with a degree granted by Paris College of International Education, managed by OIIE.
This is a five-year program. However, it can be completed in as little as three years for those with two years of Teaching experience or four years for those without.
As a completely online program, study can be completed at your own schedule and pace.
Tuition and Fees:
$40 per credit (120 credits), for undergraduate credit: $4,800
$75 per credit (36 credits) for graduate credit: $2,700
An initial registration fee of $200
Total estimated cost for both Bachelor's and Master's: $7,700
This degree is composed of 120 undergraduate credits and 36 Master's credits.
Master's credits are add-on components to Major undergraduate coursework. For each course listed as credit-bearing for both Bachelor's and Master's credits, the student will read supplied journals and academic papers, find their own, similar, papers, and write an 8 to 12-page research paper on the subject.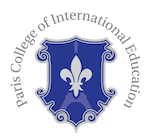 Paris College of International Education is established as a private higher institution to promote programs internationally. The French higher education system is characterized by the coexistence of several types of institution. There are: universities; grands établissements publics (major public institutions); grandes écoles (elite schools); administrative public institutions; private higher education institutions or schools. Paris College of International Education falls under the category of private higher education establishment. The degrees obtained from the Paris College of International Education are in accordance with the French Code - Decree of January 25th, 1876, Articles L. 731-2, L. 731-3 and L. 731-4.