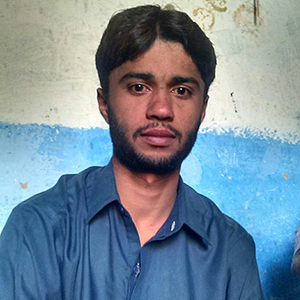 Abdul Sattar
I have big family and we are too much poor. When I was in childhood my father was a farmer and my brother was hardworking boy. These to persons used to work and look after the family. My father and my brother did everything to save their family from poverty.
In God's favor, my brother had gotten a job at a certain rich family as a watchman. The salaries he got he tried to save half and the rest he sent to my mother. My brother did that for long. One day my sister was sick and being admitted a certain hospital. My brother had to visit his sister but he wasn't given the permission.
Furthermore, they denied him the salary of the month, but because of love to his sister my brother decided to go at least one day to see his sister without permission, but in vain my sister died a day before because she lacked intensive care because of lack of money. After the final ceremony for his late sister, my brother decided to go come as usual to his work place to continue with life.
Accidentally, his employer was robbed the day.my brother went away from work. The boss suspected as one of robbers when his boss saw him he started shouting "thief, thief!!'' There was a big crowd of people within 2 minutes. They surrounded him, my brother tried his best to advocate himself but in vain they burned him. That happened back in 2008, so I cannot proof this with a newspaper or a police report. It just happened to my family.